Maine Coon Cattery "GOODFILD" is glad to welcome you on our page!
We are a small family cattery in Russia, all our cats and kittens live with us. Each of them is given a lot of attention, love and care. We value this to let them become strong, healthy and affectionate companions. Because cats are not just animals, they are part of our family, our lives and our hearts! We will be glad if our site helps you with the choice for a kitten. If you have a question, feel free to ask it.
Available kittens for pet lovers
Shipping is not included!!
Estimated shipping price: to America is 600-1200$, to Europe is 700€. The exact price will depend from the city where you live
Available kittens for breeding
Sale for breeding is possible only for registered catteries
Kittens in this section are recommended for breeding but can be sold as a pet
Kittens move to a new family from the age of 4 months, fully vaccinated and neutered.
The owner will receive a veterinary passport, pedigree of the kitten and a signed contract,
if desired, copies of the parents' genetic tests (all our cats have a negative tests for HCM/SMA/Pkdef)
As well as full recommendations for feeding and caring for kitten, and my support on any issue throughout its life
DISCUSSION OF DETAILS
about kitten / about shipping process / about you as a future owner
CONCLUSION OF A CONTRACT
Protection of the rights and obligations of each party
PAYMENT
Payment is accepted through Western Union or bank Euro account
SHIPPING
After agreement on the method and date of shipping, you will meet your kitten at a convenient airport for you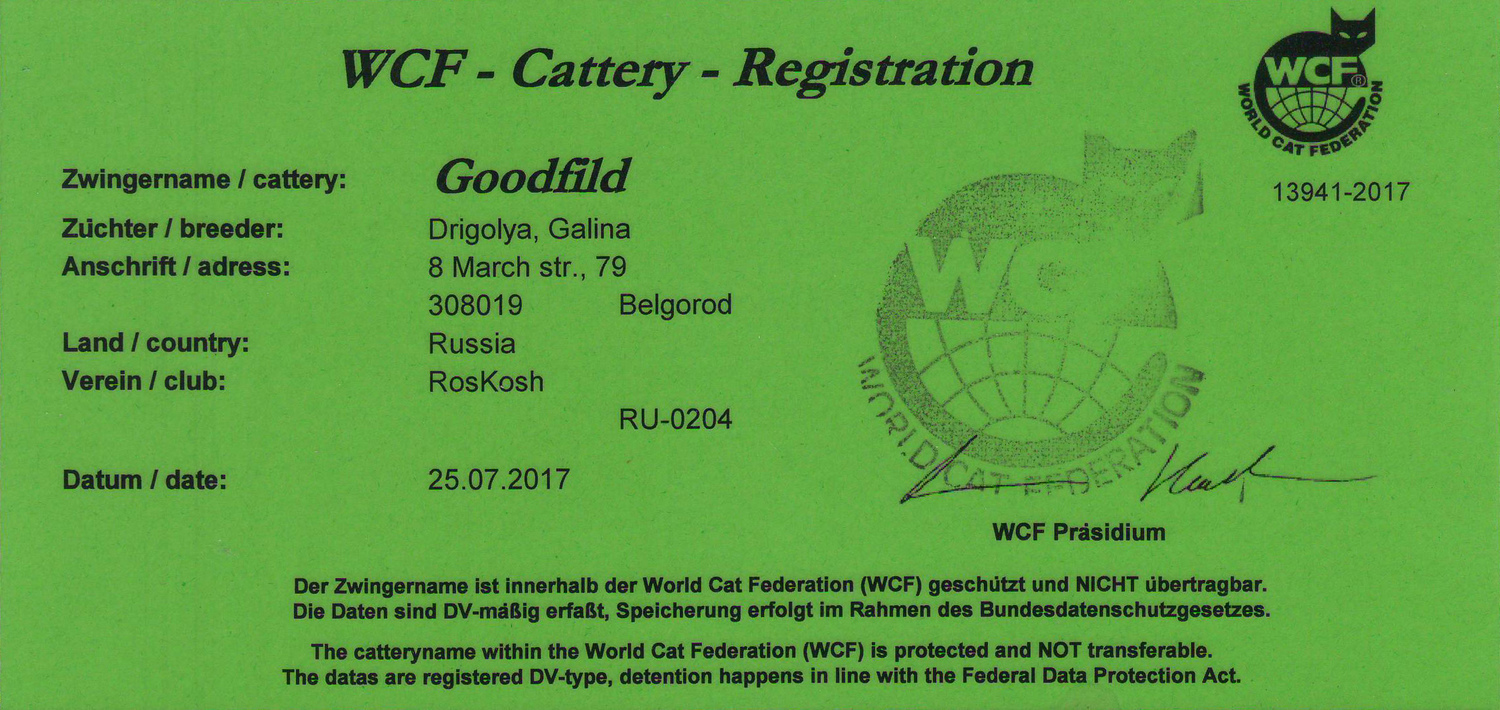 Kittens under an option, but will be available later, click to see more info